Home School Dad: Finding those Teachable Moments
Thursday, April 12 2012
Due to the nature of my work, I'm home a lot more than many dads and I am happy about this each and every day.  However, even the busiest homeschool dad can find teachable moments in the evening and the weekend.  This homeschool dad just has more opportunities to do so.  Daily tasks can take on a new educational spin, even if it wasn't a planned lesson like [click here for Home Economics Home School Dad Style]. 
Chores Become School
Recently, I had one of my students fix my weed eater and in the process, he improved it and we did it on barter.  While Tadpole is not old enough to operate a gas weed eater; learning about how engines work and thanks to the, ahem, modifications made, seeing it in action is far easier than it was before.  Small two stroke engines are easy to explain but seeing the air intake plain as day really helps with the visual.  Before I started it, I took 5 minutes and now I have a 7 year old who understands the basics of how an engine works.  By combining this with the air filter change mentioned above, she has more engine knowledge than many adults. 
Science one Teachable Moment at the Time
I've been responsible for science since day one of homeschooling, however, many of our science lessons are lessons of opportunity rather than planned lessons.  Often times, it simply starts with Tadpole asking a question and either me answering or us taking a few minutes to research the answer.  Our start on simple machines last year began with a question as did our discussion on crystals, leading to us making sugar crystals of our own.  Much of the science I learned as a young child was thanks my father handling things the same way.  While he was not a homeschool dad, he was a teacher and adept at explaining concepts that were way out of the league of a 7 year old to a 7 year old and I find that I can do the same quite easily.  It's about pushing the envelope and checking for understanding all the while checking for blank stares. 
Theater Manners
Thursday, April 12 2012
Homeschool Pool recently had an opportunity to attend two performances of the Houston Symphony in one week.  One was an educational outreach program designed for grades 4 and up, the other a private bassoon duet.  Both performances were phenomenal.  Both performances were also, unfortunately, marred slightly by the behavior of a few children.  When homeschool children act exceptionally it motivates organizations to cater to the homeschool community.  This only expands our educational opportunities.  But it does not take much of a negative image to perpetuate homeschool myths that do not work in our favor. 
At Homeschool Pool, proper manners are strictly enforced from a very young age.  We attend many events that require a certain amount of decorum and we discuss the expectations beforehand, every time.   We also discuss the consequences for misbehavior and adhere to those – or, we would if we ever had an issue with them.  We would like to encourage other parents to discuss "theater manners" before attending any type of theatrical or musical performance.  If everyone does this, more kids will behave appropriately and everyone will enjoy the experience.
When do theater manners apply?
There are many venues where theater manners apply.  There may be slight variations depending on the type of performance but the basics remain the same:
Movies
Plays
Musicals
Symphony
Concerts
Orchestral performances
Choirs
Concert band or wind symphony
Operas
Ballets or other dance performances
Recitals
While a performance may be designed for a particular grade or age group, you know your children best.  If they can act accordingly for the duration, please, by all means, allow them the opportunity to experience anything and everything they can.  But, have realistic expectations.  It is unreasonable to think a 2-year old will sit still and quiet for an hour-long performance of classical music much less an infant.  They may…they may not.  Don't take the chance if there is any question.  It will only annoy those around you and cause a distraction which is rude to others. 
Homeschool Pool can understand how it can sometimes be difficult to find (or pay for) sitters or child care for younger siblings in order to allow the older ones to go on a field trip.  However, the fact is that not all occasions are appropriate for all ages.  Yes, this may mean that everyone has to stay home.  Argue your case all you want, the education your child may get is no excuse for disrupting everyone else's.   If your child can not or will not abide by proper theater manners, keep them home. 
Prepare for the theater
The easiest way to ensure your children are well behaved and attentive during a performance is to properly prepare them.  Explain that going to the theater is special and they need to be on their best behavior.  Detail your expectations so there are no surprises.  Also, explain what it is they are going to see.  Discuss what they should look or listen for.  Come up with talking points and let them know what you will discuss after the show so they can keep an eye or ear out.  Don't worry, you won't ruin any surprises.  Younger kids will especially benefit from knowing what to expect before getting there.
Do this every time.  If there are special circumstances, talk about this also.  For example, typically there is no talking allowed.  However, there are some interactive performances that encourage audience participation.  Be very clear in your expectations and your kids will follow through.
Homeschool Pool would love to be able to give you a hard and fast rule about how to properly dress for the theater but there simply is not one.  Where we live there are extremely casual outdoor events that occur in the early afternoon.  Shorts and a shirt are perfectly acceptable at these events as long as they are nice.  But, it is better to err on the side of over dressed than under dressed.  If you build up all theater events as special occasions, everyone will be thrilled to dress up.  Use common sense.  Matinee performances are more casual than evening but you should always dress nicely.  Avoid ratty, torn clothing.  Take care in your appearance.  Do not wear anything that will block the view of others behind or around you including hats.
Most theater performances require complete silence while performers are on stage.  Complete. Silence.  Your child's questions and your well meaning whispered explanations are distracting to those around you no matter how quiet you think you are being.  Questions can be asked during intermission.  Of course, there are exceptions.  Q&A sessions in between pieces, audience participation and interactive performances occur occasionally.  You should know beforehand what is and is not okay and be able to explain this to your children.
Feel free to speak to your neighbors in subdued tones before the performance starts, during intermission and afterward.  But while the performers are on stage, silence.  For symphony performances the generally accepted start is when the conductor takes the stage.
Cell phones off
Cell phones, tablets, pagers and other technology of the sort should be off.  Off.  Not on vibrate.  Off.  If there is the possibility you will need to be interrupted during a performance then you should not be there.  The light from your device is just as distracting as the noise so no texting, surfing the internet, checking to see who called or making calls at all.
Aside from talking there is not much that is more distracting than someone wiggling around in their seat constantly.  Subtle movements are acceptable, constant movement is not.  If you have to shift, try to wait until a break in the performance.  If you are unfortunate enough to be seated in an area where it is difficult to see, craning your neck to try to see around people is highly distracting.  Either find a position you can deal with or use your other senses and enjoy it as best you can even with an obstructed view.
Seating
Allow ample time to find your seat then stay there.  It is considered poor manners to try to get to your seat after a performance has started and in some venues you will not be allowed to and will have to wait until intermission.  If you leave your seat during intermission, make your way back in plenty of time before the second act starts.
Applause
Applause can be a tricky thing because, while appreciated by the performers, there are times when you should hold your applause until later.  Don't be too eager to applaud.  Instead, let the mood of what just occurred sink in a bit and then join in.  If attending a conducted concert, wait until the conductor has turned around before clapping and do not start to clap until all sounds have stopped.  At the end of a performance, clapping is encouraged.  If the performance was especially good a standing ovation can occur and even shouts of "bravo" are appropriate.  You should not whistle and even if you do not like the performance it is considered bad form to "boo". 
What if your child misbehaves anyway?
No matter how prepared you are and how well behaved your child usually is, there may be occasion where they simply are having a bad day.  What do you do if your child is misbehaving during the performance?  If a look or tap on the leg to get their attention won't immediately fix the behavior it is best to remove the child.  While not ideal, it is far better to cause a temporary disruption and remove the child so everyone can enjoy the remainder of the performance than to be a constant irritant. 
Post performance
Be courteous to others as you exit the theater.  Do not be in a rush, push or be rude.  Allow others to filter out and everyone will depart in an orderly manner.  This is now the time to rave or critique the performance with your party and to discuss what you saw.  You may even want to do some follow up research and learn more about what you saw.
If everyone adheres to these simple, common sense manners everyone will enjoy the performance and have a lovely time.  Teaching theater manners should start early so your kids can have every possible cultural experience possible.
Coming Soon: See also Homeschool Pool's article on [click here for Museum Manners] and [click here for The Importance of Behaving at Public Functions for Homeschoolers].
The Importance of Behaving at Public Functions for Homeschoolers
Wednesday, April 11 2012
Homeschooling is gaining in popularity, there is no doubt.  The reasons for homeschooling are as varied as the people who make the decision to do so.  However, as a group, homeschoolers still have a long way to go to be accepted by the general population.  There are still myths that surround homeschoolers as a whole and, like it or not, we have to, as a group, dispel those myths.  One of the best ways to put our best foot forward is when we appear en masse at a public event.  When the public sees homeschoolers acting well it inspires venues to do more for our community.  But for every positive example, a single negative one can do a lot of damage.  This is why it is so important for homeschoolers to behave well at public functions.
Know the rules
As a homeschool parent, one of your responsibilities when going on a field trip is to ensure you know proper etiquette or rules of behavior for the place you are visiting or event you are attending.  If you are unsure, visit the website of the place you are attending and see if they have posted rules.  If not, think about where you are going and what you will be doing and consider some common sense rules you may want to discuss with your children before going.
Discuss the rules with children
Once you know the rules it is of vital importance to share them with your kids.  You should do this every time even if you've been to the same place several times.  Do not assume your kids always know how to behave in certain locations.  When you discuss it, they will realize it holds importance to you so they will then give it the proper attention. 
Set expectations
Let your children know upfront that you expect them to behave within the bounds of the rules.  Telling them rules and then letting it go at that may not be enough.  Letting them know that they are expected to follow the rules puts them on notice that there will also be repercussions if those rules are ignored.  You may want to let them know, also, what actions will be taken if rules are broken.
Discipline
When we are at events and see children misbehaving it is especially frustrating when the parents do absolutely nothing about it.  We don't care what your discipline style is, everyone does things differently.  But at least do something.  Children will occasionally misbehave, they all do.  But if you have no consequences for their actions how will they learn the importance of obeying the rules?  Discuss the rules, set the expectations and follow through with discipline if needed.
Manners
No matter what specific rules are in place for venues or events, make manners an important part of your world.  Please, thank you, not interrupting, using good table manners, being kind, respectful and considerate of others will go a long way in making a good impression wherever you are. 
Consider age and maturity
Have you ever been to date night with your significant other only to be irritated by the people who brought their infant child to a rated R movie so they didn't have to spring for a sitter?  It's the same issue when there are children at events where it is clearly not age appropriate.   This goes both ways.  The attention span and cognitive skills of a middle schooler are far different than a kindergartener.  If an event is designed for an older child, consider the age and maturity of any younger siblings you are tempted to have tag along.  Is it possible that they will be a distraction?  If so, make alternate plans or don't go.  Is an event tailored to a younger child?  Having the older ones come along for the ride can be sheer torture for them.  They may chime in and steal the younger kids' thunder or they may be a distraction because they are so bored.  We realize that it is often difficult to juggle multiple children and not everyone can arrange child care but please do consider how your decisions to allow attendees who are not age appropriate will affect others. 
If we work together as a community to ensure that our homeschool children are well behaved during public events, more venues will be delighted to have us.  In fact, when the overall impression is positive not only will they be pleased to have us but they may also specifically design programs to homeschoolers.  It is a win-win situation where we propel the good image of homeschoolers and possibly increase the learning opportunities we have. 
See also our articles on [click here for Theater Manners] and [click here for Museum Manners].
Hip Homeschool Hop Birthday Edition
Tuesday, April 10 2012
If you found us by the Hip Homeschool Hop, please let us know!  For those of you who do not know about it, Hip Homeschool Moms have a weekly event designed to help other homeschool sites network.  Welcome to everyone who is exploring our site.  Today is Homeschool Mom's birthday but we will still have school and participate in the Hip Homeschool Hop.  
Homeschool Dad just posted a review of the Columbus Ships.  If you have a chance to visit in your area, it is a must-see!  Check out the review [here].
Also today we will have an update on the butterfly garden, foreign language, economics and  PE.
We will also check out at least 5 other sites and post what we see today.  Have a great Tuesday in your home school!
Review of the Columbus Foundation Columbus Ship Tour
Tuesday, April 10 2012
A few weeks ago, Tadpole and I had the opportunity to go see the replica of the Nina and the Pinta that were, at that point, docked in Freeport, Tx.  When I first heard about this, I cleared my schedule so we could go because it sounded so interesting and I knew that Tadpole would enjoy it and it would drive home much of her history studies about explorers that had wrapped up a couple months prior.  I was excited and a couple public school teachers I know who did not know about it were jealous of the opportunity I had with Tadpole that their children did not have. 
To say the least, the ships and the tour were both very impressive.  The Nina is an exact replica; sans a few mandatory things for modern seafaring, including a diesel engine and quarters down below (more about this later).  The Pinta is a slightly modernized ship.  By modernized, I mean it is designed to fit 2012 humans, rather than 1400 humans who were decidedly shorter.  It is longer, taller and wider and 120% the original.  Both ships were built in Brazil by a family of shipwrights that have had the tradition passed down to them back to when the shipwrights were exported to the lush forests of Brazil from Portugal, many generations ago.  The Pinta, being larger, can hold more people and has a full galley and other modern touches but from the exterior it looks like a caravel that Columbus would have been proud of. 
The biggest difference from 1492 to modern times is that there is no livestock down below in the hold, nor 6 months of provisions.  Instead, the crew gets to sleep in the hold.  Tadpole thought this was a far better arrangement than sleeping on the deck as the crew would have on the original ship.  Tadpole was also impressed as to how small the Nina actually was and that this relatively tiny ship that was only a couple feet off the water traversed the Atlantic Ocean. 
Both of our tour guides, as well as the other ones I was listening to when we had free time had a wealth of information and enthusiastic information at that.  Many of the children on our tour were from various homeschool groups and they asked many excellent questions, all of which the tour guides had answers to.  The wealth of information they had was impressive and how they were able to put into context for younger children was good as well.  The cost for admission with the group discount was a token for the education and impression it made on Tadpole as well as me.  All in all, even at full price it is well worth it. 
The Nina and Pinta are real sailing ships and tour yearly.  Their travels have taken them to stops in Texas, Louisiana as well as up the Atlantic Coast, through the Great Lakes and down the Mississippi river in past years.  Their schedule for this year is available at http://www.thenina.com and will likely be updated soon with the rest of the year's schedule.  If it's nearby, drop everything and go.  It will be a great day with your homeschool family!
Singapore Math Review
Monday, April 9 2012
I will start out by saying Singapore Math is not for everyone.  We did not start here.  Instead, Homeschool Pool used another math curriculum that used a spiral approach.  This means that every new section mostly reviewed the previous while gently introducing new concepts or more difficult problems building on the same lesson.  The problem we had with this is we found it to be way too easy, slow moving, boring and tedious.  So, we switched to Singapore Math's mastery based curriculum which is a radical difference.  There are benefits to both systems and it will likely come down to learning style as to which will be better for your child.
We have gone through both first and second grade math books and like them a lot.  The lessons are fast paced and easy to understand.  There are not a lot of problems to do – something we like.  It is very easy to determine if the child has a clear understanding of the concept.  For fast learners who have an aptitude for math, this is an ideal solution.  For those who struggle or need more practice at each concept, this may be a frustrating curriculum to use. 
At Homeschool Pool our oldest, who is the one currently using it, lands somewhere in the middle.  Math is by far her weakest subject but she is still no slouch.  She just doesn't particularly care for math.  There are concepts she breezes through and others she needs some more work on.  Easy concepts are addressed, problems worked through and we move on.  When we hit one of those she struggles with we supplement the book with online worksheets and games to help solidify the concepts.   We use two websites pretty frequently: Hooda Math which offers fun math games and Math-Drills.com which offers a selection of math worksheets. 
We appreciate the no nonsense approach to math.  We also like the cost of the curriculum which is quite affordable and you can get the books piece by piece.  There are two text books and two workbooks.  You can get the first textbook and workbook then the other when you are ready.  All in all the combination of Singapore Math and supplemental worksheets seems to work well for us.  However, we are not opposed to looking at something a little more inclusive.  In fact, we will be trying out a few others this summer just to see if Tadpole takes to the format a little better.
That being said, we do recommend it with a slight caveat.  Anyone who struggles in math will likely not like this curriculum and you may have more of an issue than you started with because of the fast pace.  However, those who want something that moves you forward without a lot of busy work will definitely appreciate it.  We give it a 4/5.
Butterfly Garden – Homeschool Home Ec, Gardening, Decorations, Blooms
Monday, April 9 2012
This morning we had all the kids water the garden and added a few little decorations.  We added a red flower near the white butterfly bush which will help attract humming birds and some small water globes that won't do a lot but will help a bit and they are colorful so will attract birds and butterflies.  We also have the start of some blooms!  Here are some spring pictures:
Butterfly Garden – Homeschool Home Ec, Gardening Day 03
Sunday, April 8 2012
Day 3 of the butterfly garden is not terribly exciting but it is coming together.  Homeschool Mom left to go out of town for the holiday with Homeschool Dad joining the following day.  But, this left all day for him to mulch and create the channel for the drain.  So, here are the pictures showing the completed mulching and the drain.  
Next we are shopping for edging which will pretty much complete the basics for now.  We will also add a bird bath and some decor.  We will let the plants get a little more established before adding caterpillars then will resume our updates.  
Butterfly Garden – Homeschool Home Ec, Gardening Day 02
Thursday, April 5 2012
Today we finally got to continue with our butterfly garden.  We planned on getting it done this week but the rain had other ideas.  Today was the first day we were able to get outside to do some work.  We did a lot but we are still not done so we will have to finish it next week after the holiday.
We rented a tiller to get up all the grass.  The only good thing about the delay was that the ground was a lot softer but it was still quite a chore.  While we were at it we did some of the backyard where we are planning a new patio.  We went through the process a few times.
The kids all helped with this process.  Homeschool Mom was on raking duty while Tadpole picked up rocks, roots and big clumps.  Guppy and Minnow cleaned everything up.  The kids worked very hard but had a lot of fun too.
The tilling took a few times before we could really do anything with it.  But it slowly got to where it was workable.  We would till, rake, then clean up and repeat.
When the soil was workable we planted.  See [Day 01] if you want to know what all the plants are and in what order.  All the grass you see is cut up and tilled into the soil but it doesn't look terribly pretty.
Once everything was in place we watered the whole thing.  
That was all we did today but it took most of the day to accomplish it.  During rests we went inside to cool off and make cascarones/confetti eggs.  See post [here].
Tomorrow we will mulch it so it will be a lot prettier then.  We have a big weekend planned and are going out of town so we won't get to anything else until next week.  Next week we will add the trim and water features so it will look really good.  Then, we wait a bit to make sure the plants are established and we will add some caterpillars.  Stay tuned!
Making Cascarones or Confetti Eggs
Thursday, April 5 2012
Cascarones or confetti eggs are a really fun tradition here in the south, especially around Easter time.  They are a lot of fun to make and they are even more fun to smash over people's heads!  The fun of it is you smash it over someone's head and the confetti falls all over.  Don't worry, it's all biodegradable so even though there is a bit of a mess it is temporary and worth it!  Here's how it's done.
Get some eggs.  We do this a lot so we started out with five dozen. 
Next, take a knife and crack the very top of the egg.  You want to hit it on the side, near the top.  It doesn't have to be perfect but you don't want to make it too big.  I use a knife.  If you have one of those fancy schmancy tools that do the same thing perfectly, go for it. 
Remove a little piece of the top so there is a small hole in it. 
Dump out the contents of the egg.  Shake shake shake.  It all comes out in a nice glooooop.  It's fun. 
See?  After 5 dozen you have a gigantic bowl of scrambled eggs
And a gigantic bowl of egg shells
We then whisk the eggs and have a frittata or breakfast for dinner.  During the whisking process make sure there are no egg shells.  A few small ones might get missed.  It won't kill you and it adds texture.  Just go with it.  This process is passed to Homeschool Dad while we continue the cascarone/confetti egg process
Wash the eggs thoroughly, inside and out.  This takes a little time especially if you have a lot of eggs.  Use a finger and make sure there is no slimy film.
Turn them upside down on a towel and let them dry.  I use the same carton, or in this case the pallet, the eggs came in lined with a towel. 
After awhile, turn them right side up and let them dry some more.  We usually do all this process one day then continue the next but it's not necessary.
Set up where you want to color your eggs.  We made a little station with four colors and after a couple everyone rotated. 
The kids had a great time coloring all the eggs.
After they colored the eggs, they were put in the center on the paper towel to dry.  They dry pretty quickly.
When they are fully dry we put them back in their original container before stuffing them.
I usually put the confetti into a bowl only because it is easier to get to this way.  This is completely optional, though.  You can do it however you wish.
Carefully stuff the eggs until they are full.  Don't tamp down the confetti too much though.
Now you have all your eggs stuffed and they are ready to seal.
Cut squares of tissue paper so they overlap the holes slightly.  We use whatever we have on hand.  They are just going to break anyway.  If you want to match tissue paper to egg color, more power to you.  You can also get really fancy and use pinking shears or scallop the edges.  We used to do that but now that we are into the multiple dozens it just doesn't seem as important anymore.  There is more fun in cracking them so we go for quantity not quality.  Your mileage may vary.
Run a small bead of glue along the perimeter of the hole. We use white school glue.  It works fine.
Center the tissue paper over the hole
Gently press it down on the edges so it sticks to the glue
Keep going until all you are doing for that batch is complete
The edges may not be very pretty and may be sticking up like this.  No worries.
Get a cup of water.  This is my cup of water.  Get your own.
Dip your finger in the water and run it along the edges of the tissue paper so they stick to the egg.  Be careful not to tear it but you can get it pretty wet.  It dries quickly.
Now you have nice edges
Continue until all your eggs are done
Now all you need to do is go have some fun.  Run around the yard and crack eggs over each other's heads.  Kids love it.  Adults do too!  Have a happy springtime everyone!
Houston's Cameron Symphony Explorers Concert
Wednesday, April 4 2012
Today Homeschool Pool students went to Jones Hall to enjoy the Cameron Symphony Explorers Concerts.  Since Homeschool Dad plays cello and double bass and we put an emphasis on music in the home, we have been to the symphony many times in the kids' lives.  Plus, we regularly play classical music and learn about significant composers.  But, we had not yet experienced the Houston Symphony's  educational outreach programs so this was a first.  The verdict?  If you get the chance, you must go. 
The first thing that struck me was the finely honed organization of the venue.  Homeschool groups, private schools and public schools were all represented so there was a mix of carpools, buses and personal transportation, each group gathering to await seating.  The coordinators had a list and had seating prearranged so there was no confusion.  We were seated promptly and efficiently.  This is no small feat with such a large group of children.
Next, the performance was outstanding.  This was not a dialed-in performance but a magnificent effort on the part of the musicians and the conductor, Robert Franz, who is Associate Conductor of the Houston Symphony.  Maestro Franz led the musicians skillfully while engaging the children in music education mixed with some science.
This leads to the overall presentation which, again, was phenomenal.  The theme today was weather and Maestro Franz did an excellent job in relating similarities between clouds and pitch.  He discussed the three types of clouds and where they are located in the sky from lowest to highest.  Then he compared that with instruments from low to high.  He challenged the children in attendance to think about the highest, lowest and middle-pitched instruments and then played excerpts featuring all three.  Additionally, music relating to water and storms were featured for a riveting performance that fostered an appreciation for music in the children.
Questions from the audience were encouraged and answered thoroughly and with some humor.  While this program was designed for the kids, there was certainly plenty for the adults in the audience to enjoy also.  If I could give any suggestion about how to improve the experience it would be to have a program, if only online, of all the pieces that were performed so it can be previewed and discussed before the performance and reviewed afterward.  I actually emailed the symphony to get that and if I get a response I will post it here. 
Anyone who has an opportunity to attend a Houston Symphony educational outreach program should definitely go.  As mentioned earlier, we go to the symphony quite frequently and the Homeschool Pool children enjoy it immensely.  So, even if you do not get to one of the educational programs, taking the time to check out their schedule and attending one of their regular performances is also well worth the effort.  View their online calendar at http://www.houstonsymphony.org/calendar/ and you can contact them by mail at Houston Symphony, 615 Louisiana Street, Suite 102, Houston, TX 77002 or via phone at (713) 224-4240.
Review of The Muppets (2011)
Monday, April 2 2012
Lifeguard Dad here to write up the Muppets Movie review.  I was drafted due to the fact that I'm the bigger fan of the franchise and possibly a bit more outspoken now that I've seen it.  Family friendly?  Check.  Muppets and great cameos?  Check again.  A good plot filled with silliness?  Eh, not so much. 
The whole movie was very corporate feeling in a way the other movies, even the most recent ones, have managed to avoid.  It's like the Disney franchise wrote the script with little input from the remaining folks from Jim Henson's Muppet Works, with more of their input being in giving away plot points.  Frankly, it almost felt like they were mocking the script given to them rather than being silly.  The plot was predictable though I can't mark it down too much for that.  However, it dragged on without having enough Muppet hijinks and about two too many musical numbers.  The fact that the most obnoxious ear wig song was played over and over (and over) on Disney Junior didn't help this feeling either.  
The children were all bored with it too, sadly.  The first half was watched one night and none of the children were heartbroken when it was time to start the bedtime routine and Tadpole went off to write thank you notes from her birthday party.  Minnow was the least impressed with the whole thing, except for the credits when the" Mahna Mahna" song came on and he started singing.  The cameos were impressive and made tribute to the staying power of the franchise.  Frankly, the rumors about a new Muppet Show sound impressive and from that perspective this could be seen as a good introduction to that.  The reality is the Muppets do sketch comedy very well and the brief portions that were more in this vein were the funny spots in the movie. 
Overall, it was a bit too long and a bit light on gags.  I wanted to like it but couldn't find anything to grasp on to.  The voice acting was a little shoddy as well, most notably Miss Piggy being about 3 notes lower than the normal squeaky.  I hope any further Muppet productions find their rhythm and groove but this movie just fell flat with everyone in the house. 
Butterfly Garden – Homeschool Home Ec, Gardening Day 01
Sunday, April 1 2012
At Homeshcool Pool we had a bit of a dilemma.  We have an area in front of our shrubs that needed something.  The grass was a bit out of control and with the recent deluge we've had, it wasn't getting any better.  So, we wanted to reduce the amount of grass there and put in something cool.  Enter the butterfly garden.
Who doesn't like butterflies? So, why not plant some flowers that attract them?  We will still have quite a bit of work to maintain them but it will be a lot more fun, all the Homeschool Pool children will be able to participate in regular maintenance and the result will be a more attractive landscape with great opportunities for science and nature activities.  
First, we started out contacting our local gardening center, The Arbor Gate, to discuss what we should put where.  We had this to work with:
We decided on two larger plants and a variety of other host and nectar plants of varying heights.  We are putting the tallest in the back and the shortest in the front.  The two larger plants will go to each side.  After we have it laid out we will also add a small bird bath and some decorative ornaments.  Not only will our plants attract and feed butterflies (and their caterpillars) but many will also attract hummingbirds.
We purchased Buddleia Davidii to flank our garden.  These get pretty large.  We got them with white and purple flowers.  They are also known by butterfly bush or summer lilac.  These are nectar flowers and attract both butterflies and hummingbirds.
The back row is going to consist of Asclepias currassavica also known as Mexican butterfly weed or milkweed.  It is a food source for Monarch and Queen caterpillars and a nectar source for butterflies and hummingbirds. 
Interspersed with these will be some fennel which is primarily a food source for caterpillars.  The black swallowtail butterfly in particular likes fennel.  Plus, it adds a nice contrast to the broader leaves of the milkweed.  Our fennel:
The next row will consist of Pentas in different colors.  These attract both butterflies and hummingbirds for the nectar.
The next row is a variety of ecinacea plants.  We selected ones that are different colors but that will grow approximately the same height.  These attract butterflies.
Next are rudbeckias, Denver Daisies, Black-eyed Susans…same thing.  They attract butterflies.  
Finally, we have zinnias to attract the butterflies.
It's a little hard to see in this picture but it will be better when we get the area tilled.  But, to get you an idea, this is what it will look like newly planted:
Tomorrow the Homeschool Pool kiddos have co-op and then we will get to the completion of the bed.  While we are doing that, Homeschool Dad is renting a tiller to get the ground ready.  While he is at it, he will get the grass out of the backyard where we will be putting our new patio.  The Homeschool Pool kiddos will have a lot of different Home Ec projects for homeschool on the horizon…good thing they love gardening!
Home Economics Home School Dad Style
Thursday, March 29 2012
I would not claim to be a mechanic, however, my father has instilled in me a sense of do it yourself when it comes to vehicles.  I won't tackle major jobs but I have, many times, taken on routine maintenance tasks.  Today, Tadpole and Guppy helped me with one of the easiest tasks of them all: changing the air filter on the car.  Some homeschool dads may not do car maintenance but this is seriously easy and a great way to get any child interested in car maintenance as well.  
After popping the hood, I showed Tadpole and Guppy where the air filter box is located.  Its typically pretty easy to find and on 99% of vehicles there is a large tube that runs from the air box directly to the engine.  
The procedure will vary from car to car.  For ours, I had to send Tadpole into the garage to find a Phillip's screw driver and thanks to many other projects out in the garage she got it back to me in record time.  The actual process is easy, remove a couple screws or a couple clips and pull the old filter out.  
Even though the manual says to replace at 20,000 miles, it was pretty dirty at 15,000.  Guppy was the first to notice there were even a couple bugs in the filter.  Both got to see first hand the importance of this car maintenance step.  I explained to them that they breathe better when their allergies aren't working overtime like they are right now.  The car breathes better with a new filter as well because there is no dirt (or bugs!) keeping it from being efficient in its breathing.  
When I did this, I decided to go with a K&N air filter.  The primary reason why I chose this is that it lasts longer and is reusable rather than a disposable product.  The fact that past cars got better gas mileage didn't hurt either! 
They enjoyed themselves, learned a little something about cars and Guppie got to go for a "test ride" afterwards to make sure what we did worked.  
Weather Science Unit – The Water Cycle
Wednesday, March 28 2012
One of the first things Homeschool Pool studied for the weather unit is the water cycle.  All three of the kids participated to varying degrees.  Tadpole was expected to understand the most while Guppy needed to understand the basic components of the water cycle.  Minnow watched and had fun with the experiments but that was about all with him.  He grasped portions of it.
First we discussed the water cycle:
Evaporation – The sun heats the water and turns it into water vapor.  This gas rises to the sky. (A concept for all kids)
Transpiration – This is the process of sweating just like people do but for plants.  The plants lose water through their leaves.  (Tadpole was the only one required to know this but it was discussed with all)
Condensation – when water vapor cools it forms water and makes clouds.  This process is called condensation (A concept for all kids)
Precipitation – when the air can no longer hold the water it falls from the sky (A concept for all kids) Tadpole was required to name 4 methods of precipitation, rain, snow, sleet and hail while Guppy was required to know rain and snow. 
Runoff – the water that melts from snow and travels through streams and rivers to lakes and oceans (Tadpole required concept, discussed with all)
Collection – when the water falls back to the earth and the cycle starts all over again (a concept for all kids)
Ground water – the water that returns to the earth and soaks into the ground (Tadpole only concept, discussed with all)
We viewed some online images of the water cycle and discussed how a cycle is a circle.  You start with one thing, move to another until finished then you start all over again.
Some of the images we used include:
We then did some experiments to solidify these concepts.  Homeschool Dad led these.
Quick and Easy Condensation Experiment
What you need:
1 Water Glass
Ice
A hot and/or humid day
The first thing we did was simply fill a glass with ice and water and wait.  Living where we do, condensation on the outside of the glass simply happens without having to work at it but they saw and felt the outside of the glass get wet.  This was done mostly for Guppy to drive home the concept today as she even remembered having wet cups in the past.  We felt condensation within minutes and we came back to it after the second experiment to feel quite a bit of condensation.  (Yay for 55% relative humidity in March!) 
A Rainstorm In a Glass
What you need:
1 Large Water Glass
1 Bowl that fits on top of the glass fairly well
Ice
Very Hot Water
We then went further to explore how water evaporates, condensates and precipitates by making a rainstorm in a glass.  I took a glass about a third full of water and popped it in the microwave to get it nice and hot.  While it was in there, I got a bowl and put ice in it.  After the water was hot, I waited to let it cool for moment, then placed the bowl of ice on top.  Almost immediately, condensation formed at the top of the glass, but there was a nice lack of it down near the water itself.  Tadpole made the connection that hot air rises and mentioned the tea kettle's steam visibly going up.  This is a great connection that should be made during this experiment.  The condensation was particularly strong on the bottom of the bowl.  After awhile we even got a few raindrops.  This is what it looked like after only a couple minutes: 
As an extension, I went ahead and turned on the tea kettle so Guppie could see the steam that Tadpole had mentioned.  I took the bowl of ice and put it about a foot above the tea kettle and left it there for about a minute.  There was enough condensation built up after this to drip on both Tadpole and Guppie!  They got wet but they got see a very powerful example of how rain forms in the sky.  
After the experiments we did a cool craft to help remind everyone what the water cycle is. We created water cycle bracelets.  
WATER CYCLE BRACELETS
What you need: 
Twine, string or yarn (we used cooking twine…it was what we had handy)
Scissors
beads: yellow, clear, white, blue and green
Gather your supplies.  We then discussed the symbolism of each bead, adding a bead to the strand of twine as we went:
The yellow bead represents the sun which does what? warms the water
When the water is warm what happens? It rises as water vapor
What is this called? Evaporation
The clear bead represents evaporation
What happens next? Condensation
Condensation forms what? Clouds represented by the white bead
What is the next step? precipitation 
Precipitation is represented by the blue bead for water
Then what's next? Collection
When it falls to the ground it can collect on grass represented by the green bead
Then what? It starts all over again!
We then tied the bracelets on the girls and they each used the beads to recite the water cycle.  The beads served as a good reminder and because they formed a circle it helped as a visual representation of the water cycle. 
After we finished the water cycle bracelets we also did a small art project to illustrate the water cycle.  
WATER CYCLE ART PROJECT
Materials Needed:
blue construction paper
yellow construction paper
green construction paper
cotton balls
markers
glue
scissors
Draw a sun with marker.  We used an orange marker on yellow paper.  Cut it out and paste it onto your full sheet of blue construction paper.  It looks like this:
Next, swirl some glue on the paper in cloud shape.  Take the cotton balls and press them onto the shape to form a fluffy cloud.  It should now look like this:
Then, cut a strip of green construction paper.  Use a green marker to accent the strip so it looks like grass.  Take your scissors and cut strips into the green paper but leave a little edge.  The cuts don't have to be uniform.  Paste the strip to the bottom of the blue construction paper.  Bend some of the strips to give it a little interest.  It should look like this:
Now it's time to add the water cycle.  Start with evaporation.  Create arrows pointing up and toward the clouds and label it "evaporation".  We used a grey marker for this but you could also use glitter glue if you wanted to get really snazzy.  It looks like this:
Label the next part of the water cycle – condensation.  It looks like this:
We then used a blue marker and created blue arrows pointing down to represent precipitation.  Label it.  It should look like this:
Finally, draw arrows going across your grass and showing how it goes back up to evaporation sing a green marker.  Label it "collection".  It should look like this:
Voila! You have a completed water cycle picture:
The Homeschool Pool kids had a great time and the various activities all centered around the water cycle ensured the information stuck.  Both Tadpole and Guppy have a clear understanding of it.
Hip Homeschool Hop
Tuesday, March 27 2012
If you found us by the Hip Homeschool Hop, please let us know!  For those of you who do not know about it, Hip Homeschool Moms have a weekly event designed to help other homeschool sites network.  Welcome to everyone who is exploring our site.  
Today we are working on government, art, music and science.  Homeschool Pool is updating the art section with new curriculum regarding lines.  Stay tuned and we will have it completed this week.
Also today you should see a review of a new movie.
We will also check out at least 5 other sites and post what we see today.  Have a great Tuesday in your home school!
Home Ec Decor and Art Project
Monday, March 26 2012
Last week Homeschool Pool started an art project that Tadpole did for Guppy's room.  Tadpole did all the art portions of it then we framed her work and hung it in Guppy's room.  The whole project was very inexpensive and a lot of fun.  However, it does get a bit messy so be prepared to put down some newspaper or, if it is a nice day out, it's the perfect outdoor project.  The result was that Guppy has a really cool abstract art addition to her room that matches perfectly with her decor.  The bonus was that we spent next to nothing making it and the kids had fun doing it.  
You will need:
White shaving cream
Card stock
Food coloring or paint (we used neon food colors)
Pan
Spatula
Art paint brush or spoon (we used a paint brush)
Newspaper or drop cloth to protect furniture
First, gather your supplies and prepare the area.  Make sure the kids are wearing their grungy art clothes.  You will get messy and no matter how careful you are, you will have this stuff on your clothes and possibly even in your hair.  Don't stress…it's part of the fun but be prepared for a mess.  
Take your pan and spray a good layer of shaving cream so that the bottom is coated.  Drop dots of food coloring throughout the pan.  Use the colors you want to mix.  Then, with the back of a spoon or back of a typical art supply paint brush, swirl the colors together.  We ran the paintbrush up and down one side then back across the other way.  If it looked like there was too much white, Tadpole would do some swirls.  Ultimately, it was her design and she swirled until it looked the way she wanted it to.  Here is one example:
From here, take a piece of card stock and press it into the pan, making sure that all parts of the paper touch the shaving cream.  Use your fingers and smooth the back of it to make sure it is coated.  Then, pick it up out of the pan and place it on some newspaper, face up, to dry a bit.  The look like this:
and this:
and this: (we did a lot…add some more shaving cream and food coloring as needed)
After the shaving cream dries a bit (20-30 minutes was all we did but you could let it dry longer if you have the patience) take the spatula and scrape off the shaving cream.  Be very careful as the paper is delicate because it is wet.  This is also why you should use card stock for this project.  It holds up much better than regular paper.  What is left is a cool abstract piece of art.  Let it dry completely until the paper is no longer as fragile.  Take a paper towel and wipe up any dried pieces of shaving cream.
We did lots of different papers.  Guppy then chose her three favorite ones and we framed them using a 5 x 7 photo frame we got from Ikea.  The other ones that didn't make the framing cut we also used.  We used some stencils we had on hand and cut out different shapes – hearts, stars, etc.  We haven't done anything with them yet and we don't really know what we will do with them but if nothing else, it was fun to play with and they got to practice tracing and cutting.
We used 8-1/5 x 11 card stock so had to cut down the finished pieces.  But, it looks cute on her wall:
Thank You Notes are Not Just for Gifts
Thursday, March 22 2012
At Homeschool Pool we insist on thank you notes.  Whenever there is a gift giving occasion we make sure thank you notes are sent and that the children who received the gift are the ones who send them.  For those who are not writing yet, this means drawing a picture or helping but they are involved in the process.  Thank you notes are, unfortunately, a dying art.  They should not be, though!  Not only does it show manners and appreciation but it also helps with hand writing and reinforcing letter writing skills.  But, thank you notes do not only have to be for gifts.  Whenever something occurs where you want to (or should) show your appreciation, a thank you note dropped in the mail is a great way to do that.  Plus, the recipient feels great that they did something nice for you which may encourage them to do it more often!
Send thank you notes to teachers
At the end of a class series it is always nice to drop a note to your teacher thanking them for their assistance.  At Homeschool Pool we attend a co-op which is strictly on a volunteer basis.  The teachers of the children's classes plus the organizers get a thank you note at the end of the semester as a thank you for all their hard work.
Special events coordinators work tirelessly
If you belong to a homeschool organization you likely get to experience special events such as holiday parties, field trips at free or discounted prices, academic contests (geography bee, spelling bee, science fair), achievement exhibitions (art shows, craft shows, writing expos) and awards ceremonies.  The people who coordinate these events work very hard behind the scenes to make them special events.  Make sure to drop them a thank you note to make them feel like their efforts are appreciated!
Docents, tour guides and venue management
Another time to show your appreciation is for special programs or tours at various venues.  While you may have paid for the opportunity of going, if you are part of a homeschool organization you may have gotten discounted rates.  You may also have had a special program developed just for your group.  Sending a thank you note to the tour guide, leader, management or docent who was responsible for ensuring you had a fun and educational experience is a great way to encourage additional opportunities.  Showing the homeschool community appreciates the efforts of staff is a great way to be invited back and to have more opportunities for education and cultural enhancement.
Random acts of kindness or special effort
If you experience something special where someone goes out of their way to do something nice for you acknowledge it.  If someone focuses extra effort on something you benefit from, send a thank you letter!  Everyone loves to receive letters.  Sending a thank you note to a child will make their day.  When an adult finds a pleasant note among the bills and junk mail it can truly brighten their day.  It really is a win-win situation!  It helps in homeschool language arts, citizenship or civics and even sometimes art.
Sending a thank you note is something that is often forgotten today.  At Homeschool Pool we would like to encourage you to think about the opportunities you might have to send a thank you note to someone who helped you in your homeschool journey.  Of course, an email is a great thank you and helps reinforce computer skills, email etiquette and typing skills.  But a hand written note is even more special.  It doesn't have to be long.  It doesn't have to be fancy.  But it will definitely be appreciated and put a smile on the face of the person receiving it!  Happy writing!
Look for more letter writing tips coming soon from Homeschool Pool
What is Home Economics for the Homeschooler?
Tuesday, March 20 2012
Home Economics is way for homeschool children to learn about how to run a house properly, efficiently and economically.  Many of the lessons we teach for Homeschool home Economics at Homeschool Pool consist of the things we need to do each day.  These practical lessons are invaluable in teaching the children homemaking skills and responsibility.  We also have some scheduled, formal lessons that we make sure to cover but the reality is that homeschool home economics occurs almost every day.  If you start when they are young, the children will be thrilled to help you.  As they grow, they may not enjoy helping nearly as much but they will have the process down so they can get it completed quickly and thoroughly.  Either way, they have learned valuable skills necessary for when they are on their own and they will understand the importance of getting it done quickly, efficiently and for the least amount of money possible.  If you need some ideas on how to incorporate home economics into your homeschool classroom Homeschool Pool has some suggestions:
In order to run a home efficiently you need to have a neat and organized home.  This does not mean living in a bubble with nothing out of place but children need to learn at an early age that some things need to be done regularly to live the nice life they do.  They need to learn the practical lessons in how to do them as well as the responsibility of doing them.  Chores are a must here at Homeschool Pool.  Each child has certain responsibilities and we try to allow them to take care of them at their pace and not to constantly tell them to do it.  If it goes too long, though, reminders are given.  Tadpole, being the oldest, has the most responsibility (and the most privileges) followed by Guppy and then Minnow.  But all the children are expected to help out with the cleaning on a regular basis.
This includes:
Doing dishes – clearing the table, loading the dishes, putting clean dishes away
Helping with laundry – sorting, transferring to dryer, putting folded clothes away, sorting socks, etc.
Dusting
Wiping down tables
Picking up their rooms and play room
Cleaning the bathroom
Vacuuming
Sweeping
Taking out the trash and recycling
Making homemade laundry detergent
Each of the kids can do portions of these chores.  Some parts need supervision and other parts they are not quite ready for but they still watch and learn how and why it is done.  They also learn that the faster everything gets done, the more time they have to do whatever they wish.
Cooking is a favorite activity at Homeschool Pool and we have helpers for most every meal.  Each of the kids has their own custom made apron, thanks to Grandma, and they love putting it on and helping out.  We have a stool that is in the kitchen to help the kids reach the counter tops.  During the process we have kids fetch things from the refrigerator, throw away trash, prepare food, mix, stir, etc.  They love contributing to the meal and learning about how and why we do certain things.  We discuss the tastes of foods, what goes together, spices, techniques and kitchen and food safety.  We also take this opportunity to discuss healthy eating habits and the use of fresh foods.  Often, the kids help plan meals too.  As the kids get older and more coordinated their ability to help expands.  Both Tadpole and Guppy crack eggs and Tadpole is starting to learn some knife skills. 
Speaking of eating fresh foods, we also have a small garden.  Right now it is not enough to sustain us completely but we do have our fair share of herbs and a few vegetables.  The children love every part of the process of gardening and each can help to a certain extent.  The biggest cost savings to us is in herbs.  We use fresh herbs a lot and when we do a grocery run we check the prices of the herbs we would use and do a rough calculation of what we saved that week.  We plan on expanding our garden this year. 
Gardening also helps with some of the landscaping process, another part of Homeschool Pool's home ec curriculum.  All the kids have some input into shrubs and flowers and each gets to take care of their chosen ones. 
From mending a hem and replacing a button to full clothing design, sewing can be an incredibly useful skill and a great money saver.  Here at Homeschool Pool Grandma is the expert sewer and she has helped Tadpole get started on sewing basics.  Tadpole has used these skills mostly to help her make blankets for her charity, Project Linus.  However, she has made a few accessories for her room and also plans on making a few costumes for dress up in the near future.  We have talked a lot about home décor and how sewing allows us to get exactly what we want without having to buy it.  It not only saves money in most cases but it also allows us to be unique.
At Homeschool Pool one of the other interests shared between several members of the family is woodworking.  Parents and grandparents have a fondness for this and we have saved a lot of money by refinishing some pieces instead of buying new.  Tadpole's dresser, for example, was a thrift store find many years ago when Homeschool Dad was still a bachelor.  It was made of solid wood and while he outgrew it long ago, a good sanding and a coat of paint made it the ideal addition to Tadpole's room.  We are working on a custom desk chair for Guppy's room and a refurbished desk for Minnow's room.  Grandpa is making custom toy chests from scratch for all three children.  This is a fun activity that ultimately saves money and gives us one-of-a-kind pieces.
We do a lot of crafts at Homeschool Pool.  Some of them are seasonal and just for fun and others are intended for home décor.  We recently made a series of tutus for the girls (see instructions here).  We have made window decorations, wreaths, wall art, table centerpieces, place cards, napkin rings and more.  They give a personalized and often elegant feel to a room without having to spend a fortune.  Plus, it's a lot of fun!  We have a great time decorating for each season and holiday that comes around and we typically have several craft projects centered around a holiday theme. 
Of course, everyone wants to have a home that looks like it came from a home design magazine.  The reality, though, is that most people don't – at least not all the time.  But, it is important to discuss how certain things go together.  We often discuss how furniture is arranged, how to group items for display to look attractive, what colors go together, etc.  Holiday decorating is often, at least in part, left to the kids.  They pay particular attention to making things look nice and more times than not do a good job.  An eye for what looks good and creativity for ideas to enhance the attractiveness and usefulness of a home is a great way to start.  Then, you can incorporate some of the DIY fun to pull it all together. 
Landscaping is a big deal this year at Homeschool Pool.  Fortunately, the kids love getting out in the yard and doing these chores from the fun planting to the more mundane weeding.  It is a great time to discuss the environment and the social responsibilities of keeping your yard attractive.  We have driven through neighborhoods to get ideas and we discuss differences in landscaping.  We have even started discussing why certain landscaping methods are used.  For example, we want to reduce the amount of grass in our front yard so we have talked about tricks to do so without making the yard look ugly.  The kids have come up with some great ideas.
Sometimes you just cannot do it yourself so you need to call an expert.  But, if you can repair those odd things that break occasionally, you will save a lot of money.  When something breaks at the Homeschool Pool house and we can fix it, we typically have three riveted helpers.  During the process we discuss what the item is used for (if an explanation is necessary), what broke and why, how we are fixing it and how much money is being saved.  It also instills in the kids a sense of accomplishment when you fix something yourself.  We see this carried through in their toys when something breaks.  Their first thought is, "Can it be fixed?" as opposed to, "I need a new one" or, "I guess it needs to be thrown away."
Along with home improvement is vehicle maintenance.  We discuss the importance of keeping the vehicles on regularly scheduled maintenance to expand the life of the vehicles.  When we have occasion to change oil, replace brakes or something of that sort, we typically have a few helpers who are very interested in the process.  Guppy especially has shown an interest in cars (Homeschool Dad is thrilled!) and is always excited to help work on them when needed.  They also all frequently help with cleaning them.  Need an example?
Homeschool Pool will be expanding on these areas in future posts to give you some specific lessons you can go over with your children in each category.  But, don't forget that learning does not stop at formal homeschool lessons.  Get your kids involved in all aspects of running your home and you will find you have a built in homeshcool home economics curriculum with no trouble!
The John C. Freeman Weather Museum Review
Friday, March 16 2012
At Homeschool Pool we are starting a new chapter in science – weather.  The reason for this was because we were anticipating the opening of the IMAX film Tornado Alley and it fit in nicely with some prior lessons as well as geography we have studied.  So, weather it is.  We also took this opportunity to go to the John C. Freeman Weather Museum to learn what we can.  Overall it was a positive experience and we will likely be back a few more times while studying this particular topic. 
The price of admission is well worth what you get.  You can choose to do a self guided tour or for slightly more opt for a guided tour.  On Thursdays, when we went, admission is free so it is a great deal! Included is a great scavenger hunt worksheet that keeps the kids engaged and a variety of free materials you can use to help supplement your lessons at home.  Plus, the rooms had interactive activities in addition to the scavenger hunt.  Staff was friendly and helpful.  In short, we cannot wait to go back.
The Weather Museum is relatively small but packed with a lot of interesting and informative exhibits.  It is well laid out and you go from one room to the next.  The first room is a weather studio where you can stand in front of a green screen and see how weather announcers work with a map behind them they can only see from the prompter in front of them.  This was a really fun activity all the kids enjoyed.  For an additional $5 you can even create your own weather forecast DVD.  We did not do that this time but we might on a future visit.  This is an ideal time to discuss careers in meteorology and weather forecasting.
The next room deals with climates of the world.  This is a great tie in to geography.  There are some live animal exhibits and interactive activities that all ages enjoyed.  The younger kids enjoyed sorting animals into their appropriate climates.  There were two of these similar activities.
In the next room hurricanes, cyclones and typhoons are explored.  There was a lot of information in here.  Unfortunately, we did not get to spend as much time as needed in here but we did pick up several of the free activity sheets supplied. 
We did discuss emergency preparedness kits in depth and looked at the sample one they have on display.
In the tornado room there was a very cool exhibit called the tornado chamber which was a big hit with everyone. 
There were also some interactive activities and a video. There was a flood model which looked like it was designed to be a demonstration but nobody was manning it so we did not get to see what it actually did.  Perhaps when we come back we will get to see some more of that.
The younger kids camped out in the video room for awhile while Tadpole and I looked more thoroughly at some of the systems and tools used to track and record weather they had on display in the
observation deck.  The video looked interesting.  It kept a two year old and a four year old riveted for awhile so we will have to spend more time there too next visit.  The displays in the observation deck were really interesting and Tadpole learned a lot.
The weather history room was fascinating to the adults but rather lost on the Homeschool Pool children.  Since they don't really have a basis of comparison they weren't overly impressed with what once was and how far we've come.  They thought some of the items
were cool but the adults enjoyed this part more.  The kids, however, really liked the weather sphere and watching the 3D display. 
The Weather Museum has a lot of information packed into a fairly small area.  They obviously make an effort to create engaging displays to keep a child's attention.  However, there was some room for improvement.  The biggest complaint we had was regarding their video slideshows in just about every room.  The video displays we saw were way too fast for an adult to read through, much less a child.  If there was a way to stop, pause or slow it down, we did not see it.  This was frustrating because we felt we could have gotten a lot more out of it but had to wait for the videos to cycle through again to finish any one section.  We did not wait around.
The other part that can be improved is their website.  Some pre-visit materials would be great to get the kids prepared for a visit.  They do have some videos that you have to download which might do better on YouTube.  But their slideshows and some of the printouts would be great to have available online. 
We went on a day that was free for a reason – we took all the kids and we wanted to get a feel for what it was like so we could be better prepared for our next visit after we've more thoroughly discussed weather with the kids.  Next time we will participate in a guided tour to ensure we get even more out of the information presented. 
We recommend going – it is a great resource especially if you go during the free days.  We suspect it will be even better during the guided tour and we will update you when we go. 
Visit the John C. Freeman Weather Museum at 5104 Caroline Street, Houston, TX 77004.  Contact them via telephone at (713) 529-3076 or via email at wrc@wxresearch.org.  Visit their website at http://www.wxresearch.org/wpmuseum/.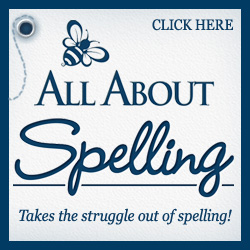 | | |
| --- | --- |
| | Categories |
| | |
| --- | --- |
| | Printables and Curriculum |